Joint Cuttings in Concrete and Aspahlt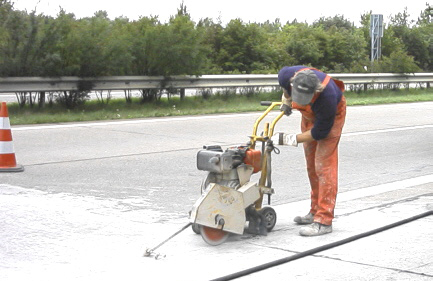 We cut joints in concrete and asphalt surfaces for the latter joint-filling. Whether for minor repairs or the preparation of larger concrete areas, we keep ready the suitable joint cutter for every use.
We use special chamfering discs to break the joint edges, which ensure the balanced edge mounting.

We deploy our fully hydraulic joint cutter for high daily outputs. If needed, we can exhaust the cutting mud directly on the saw blade with the appropriate exhaust system.