Deck Coating of a Transport Ship
for Offshore-Wind-Power-Station-Components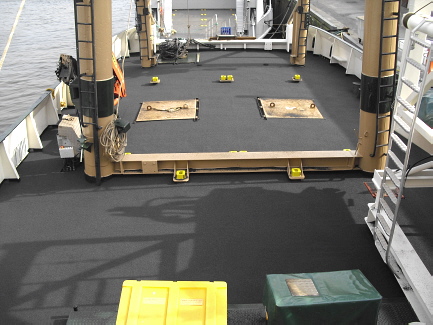 The ship deck coating offers an optimal slip resistance. The sea waterproof coating has been applied to a mastic asphalt coating. High wear resistance and optimal water protection have been required. The coating is resistant against the usual cleaning chemicals and fuels, as well as machine and hydraulic oil.
The ship deck coating can also applied on other surfaces, such as steel, wood or concrete.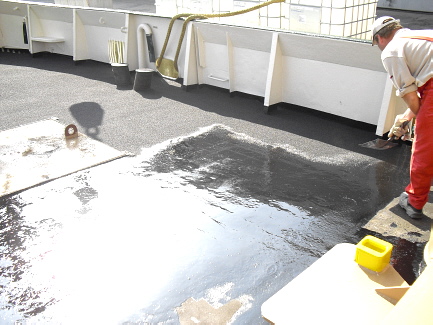 The easy processing permits high production per day. We do not need any undercoat. After 12 hours, the coating will be dried and you can walk on it and after approximately 48 hours, it is fully loadable.
The works have been achieved in the product: SAPO Thermoplast S