Concrete Reconstruction on a Bridge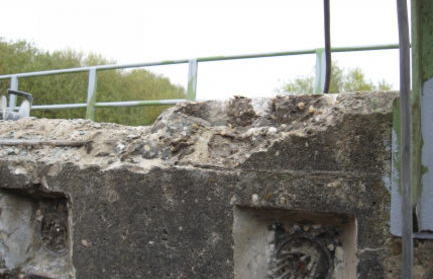 Concrete damages on bridge buildings: The strong strained concrete surfaces have been mellowed through the frost and dew period and release the reinforcement.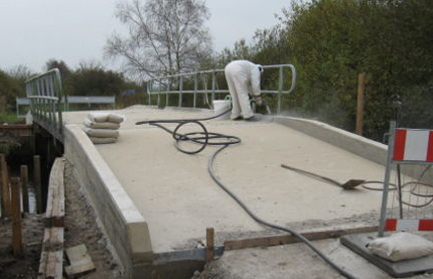 After chipping the loose parts, the reinforcement irons will be blasted and conserved.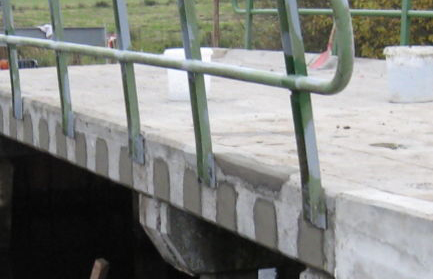 Subsequent to the particular reserves, the break-out parts will be filled in with PCC-mortar and the contour of the building will be restored. Runway surfaces will be repaired with reaction resin mortar.
Reconstruction of a Concrete Ceiling in the Inside Area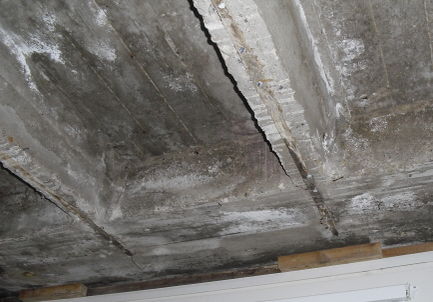 The undergoings of the coffered ceiling is enormously damaged and the reinforcement irons are undercovered. There are a few splits you can also see on the top panel, as well as the used spacers of battens.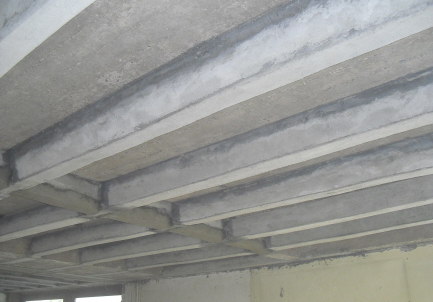 The ceiling after the reconstruction. The uncovered reinforcement irons have beed blasted, sealed with corrosion protection and positive-locking incorporated with the adequate cover with PCC-mortar. We have also completed outbreaks in the top panel and in the undergoing with PCC-mortar.