Core Drillings in Concrete, Asphalt and Masonry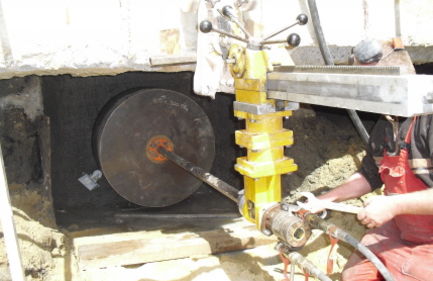 Core drillings in walls, base slabs, runway routes or bay buildings – we drill from 12-1200 mm diameter, slanting and head over as well. Our hydraulic drill rig with automatic feed scheme arranges for an optimal drillings progress and direct the propulsion if the drill bit hits the reinforcement iron.
We also drill electrical up to 400 mm diamter. We can produce hand leading drillings up to 150 mm.
In sensible areas, we adhere our instruments with our vacuum panel on the substrate, so that not even mounting holes for the instruments are necessary. (up tp 300 mm)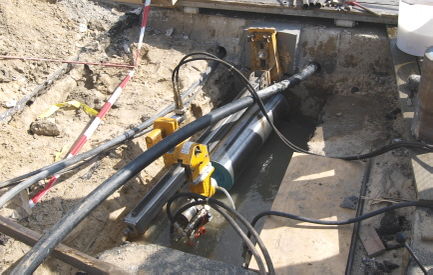 We build our core bits to individual specifications and material attributes. Special lengths or special diameter are possible to the specifications of our customers. We can also achieve drillings of several meters drill depth.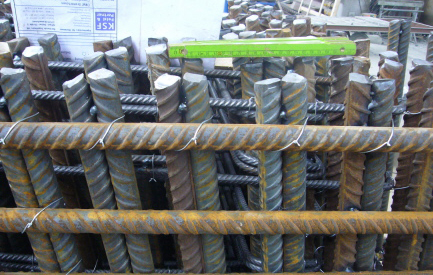 As we cannot only work with diamond tool in concrete, we also drill through this reinforcement.